By Brad Elman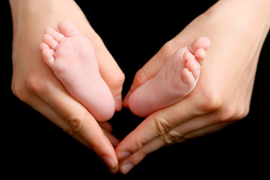 As soon as we become parents, we're focused on—and understandably a bit obsessed with—protecting our kids. We swaddle them to shield them from a chill, and we buckle them up in the stroller and car.
That urge to safeguard our children never ends, no matter how old they get. For parents of kids with special needs, that urge to protect is nothing short of fierce, because we know that our kids will be relying on us for their whole lives … and even after we're gone.
Life insurance is one of the best and least expensive way to help support any family should a parent die prematurely. Parents usually purchase life insurance when their children are young and decrease the amount of coverage as the kids grow and require less support.
But kids with special needs—including autism, chronic medical issues or learning disabilities—are likely to need care their entire lives. Their dependence never really ends, so longer term life insurance planning is a must.  Life insurance for a child with special needs requires a policy that may extend 30, 40 or 50 years. Its mission: Ensure a long-term, critical benefit—not just a safety net—for a child with special needs.
Differences to consider
There are many ways to accumulate this money, but life insurance is a wise choice because when it is properly structured: …
… It's There When You Need It
Even decades of careful saving may not produce a large enough nest egg to cover the care of a child with special needs. Variable interest rates and returns on investments also complicate the picture.
While it is difficult to say exactly how much life insurance is "the right amount" for each family (click here to try the special needs funding estimator), with life insurance, you'll always know exactly how much the policy is worth. That certainty gives parents tremendous peace of mind and frees them to focus on day-to-day care issues, therapy, treatment and all the "extras" that parents of children with special needs must juggle.
… It's Tax-Efficient 
 The Internal Revenue Service says here that life insurance proceeds are almost always exempt from taxes. (You'll want to check with your financial adviser or accountant to be sure that this applies to your situation, of course.)
As you know from your own experience, taxes take a significant bite out of your salary and investments. A tax-free lump-sum death benefit is worth a lot more than other sources of money that are subject to taxes. And when those dollars are critical to supporting someone who is dependent on it, you want to be able to provide as much of it as you can.
… It's Simple
Once your life insurance policy is in place, your work is pretty much done. You set up fixed monthly premium payments or make one annual premium payment, and you're finished except for periodic reviews. With other savings strategies, you may need to make difficult or time-consuming management decisions and possibly consult with a third party.
… It Makes Cents (and Dollars)
 The after-tax internal rate of return on insurance proceeds can provide a very competitive return compared to investments. Remember that those investments need to generate a return that's greater than a life-insurance policy's yield because their proceeds will be taxed. Can you consistently choose a portfolio that will, year after year, produce better returns after taxes?
… It's Smart To Do Now
You must pass a physical exam to obtain a life insurance policy. My experience is that families of children with special needs suffer more day-to-day stress and possibly more health challenges than typical parents. Buying now, while you're as young as you'll ever be and, ideally, as healthy as you'll ever be, is a wise decision.
About Brad Elman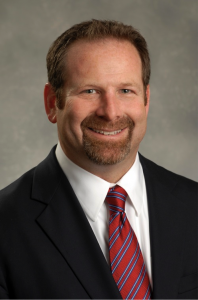 As a father of a developmentally delayed child, Brad Elman, CLU, CLTC, has spent much of his career fine tuning the planning for his own family.  W­­­hen that planning began, there were very few advisors offering help and even fewer advisors actually "living" that planning. Brad knows how challenging the subject can be and wants to make the process as easy as possible.  To learn more about planning for your future read more of Brad's articles  or call him at (888) 209-5151.
Image Copyright: botahoratiu / 123RF Stock Photo