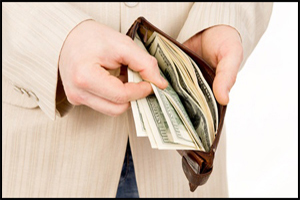 By: Matt Grodin
I am working hard (from home) to get tax returns out the door, and I would like to take a moment to answer some questions regarding the stimulus package signed by President Trump on Friday afternoon. There is a lot of information in the news on this subject, but not all of it is complete or accurate.  I'll provide the highlights, including a few sources that I trust. Please note that information on this topic will continue to evolve. Regulations have not yet been written for how this law will be implemented.
Before diving in, one clarification regarding 2020 estimated income taxes: as of now, first-quarter estimate due date has been pushed back to July 15th, but second-quarter estimate is still due June 15th!
Individuals: 
The government will be issuing stimulus checks. Here is what we know:
$1,200 per adult, $2,400 filing joint, $500 per child under 17, if your adjusted gross income is under the phaseout threshold (see below).

Adjusted Gross Income (AGI) phaseout starts at $150,000 filing joint, $75,000 single. Phaseout of $5 for every $100 over this amount. Here is a calculator: Washington Post Calculator

If your 2019 tax return has not been filed, the IRS will use your 2018 return as a basis for the stimulus check amount. If your income dropped in 2019 below the phaseout threshold, it's worth filing immediately, if you haven't already. If your income jumped above the phaseout threshold, it's worth waiting to file.

If the IRS has recent direct deposit information, the money will be sent via direct deposit. Otherwise, checks will be sent. Checks will be delivered in as soon as a few weeks, but could take longer – much of the IRS is quarantined.

Dependents on someone else's return will not get their own check.
Other major provisions will be available for individuals:
Unemployment benefits: these benefits are expanded to cover more people. The federal government is adding an additional $600 per week on top of the state benefit. Part-time workers are eligible. If you are unable to go to work and get paid, you are eligible for unemployment benefits.

Student loan payments can be suspended until September 30th, 2020. Please check online with your individual loan provider to see how you can qualify.

Required Minimum Distributions (RMDs) are not required for 2020 from IRAs and 401Ks. You still can take money out, but if you choose, you can skip your 2020 RMD.

401K early withdrawal penalties are suspended, but will still be taxable. This type of withdrawal should still be treated as a last resort.

$300 charitable donations "above the line": donations are normally deductible only if you itemize, but for 2020, anyone can subtract up to $300 of donations from their taxable income, regardless of whether they itemize or take the standard deduction.

120-day rental eviction moratorium – Renters cannot be evicted for not paying rent through July 25, 2020.

Collections and audits are temporarily suspended
Businesses:
$350 billion of small business loans with some loan forgiveness are available. These "paycheck protection loans" are low rate loans that are forgiven for use on payroll and rent over an 8-week period, as long as payroll doesn't decrease by more than 25%. Banks should begin offering information regarding these loans in the next few days.

Payroll tax credit is a one-year credit against the employer portion of payroll taxes for businesses who shut down or lose 50% of revenue but continue to pay employees.

Delay of payment of payroll taxes AND self-employment taxes: Payment of 50% could be made by Dec 31, 2021, and 50% by Dec 31, 2022.

Net Operating Losses can be carried back five years.
Trustworthy articles on these topics: NY Times    Kelly Phillips Erb – Forbes contributor
Above all, stay healthy and safe.
Matt
---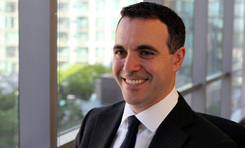 The Matt Grodin CPA firm focuses on tax preparation and planning for individuals and small businesses  as well as business consulting.   Matt was a Senior Manager in the tax group at Deloitte, a big-4 accounting firm, advising many of the largest firms in the Bay Area, including Cisco, Agilent Technologies, Levi Strauss, Clorox, and Visa.  He earned his BA in Business Economics from UC Santa Barbara and an MBA with a Finance emphasis from UC Davis. He earned his CPA in 2002, and is a member of the American Institute of CPAs (AICPA) and California Society of CPAs (CALCPA).  Matt, his wife Lena, and their two young children live in San Carlos. https://www.grodincpa.com/