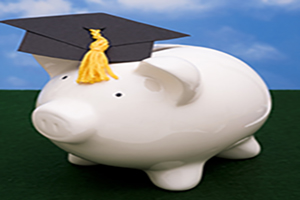 If given the choice, many students would love to have the opportunity to attend one of the nation's reputable private schools. In general they offer smaller student to teacher ratios, a more intimate learning experience and the ability to graduate within four years, as opposed to the average of five or six years at a public college.
Private colleges continue to provide considerable institutional aid for good students. Since private colleges receive little or no support from state tax dollars, many private colleges must offer institutional aid to stay competitive with the lower priced state colleges.
Institutional Aid
Institutional aid comes from the private colleges' own institutional funds (endowment funds or tuition discounts) and is given to students in the form of merit grants and scholarships. A private college will also provide good students with considerable institutional aid to help attract them to its institution regardless of the family's income or asset level. Institutional aid allows private colleges to compete for the best students and can often lower private college tuition costs into the same price range as a public university.
It is important for you and your student to ask for information from each private college about the various merit grants, scholarships and other incentives available, as they differ from college to college. What you need to remember is that your student does not necessarily need to have exceptional grades and test scores to qualify for institutional aid.
With the exception of the most highly selective schools, there are private colleges looking for strong "B" students with something to offer to the diversity of the freshman class they are trying to assemble. Talents, majors, and extracurricular activities can also contribute to qualifying for an institutional offer.
Positioning Your Child for Institutional Aid
Most Institutional aid is not guaranteed. Students who wish to be considered for institutional aid must position themselves correctly to be recruited by private colleges. Proper positioning should begin early in high school and involves the following seven factors:
1. Good Grades
Good grades are self-explanatory. The presumption is that good grades in high school will mean good grades in college and ultimately graduating from college and becoming an alumnus. Your student should have a minimum of a 3.0 GPA in high school to be in the running for a tuition discount.
2. SAT/ACT Test Scores
The SAT/ACT college prep test scores are merely qualifiers, but colleges have no other way to compare the academic abilities of a student from New York with a student from California. Your student should shoot for a minimum score of 24 on the ACT test, or a 1600 on the SAT test to be in the running for institutional aid.
3. Solid Resume of Achievement
Throughout the high school year, your student should build a solid resume of achievement and list any civic groups or community service projects that he or she was involved in. This will demonstrate to the colleges that your student is well rounded and is active in student activities outside of academic studies. Treat this exactly the same as preparing a resume for a job! Send a resume with the admissions application to each school.
4. Apply Early in the Academic Year
Your student should apply to colleges early in the senior year of high school (September-December). The rule of thumb here is: the earlier the better! Remember, once a particular school begins to fill the upcoming year's freshman class, the need for a private college to offer institutional aid diminishes.
5. Apply to Schools that Recruit the Same Students
Private colleges who compete with each other for the same students are more likely to give significant institutional aid if they know the student is also applying to a school that is their competition.
6. Apply to Schools that Have a Low Yield Factor
Yield = Number of students actually enrolled / Number of Students admitted
Your student should apply to colleges that have a high admission rate, yet also have a low number of students who actually enroll. Enrollment is key to a college's survival. Many colleges select students for admission to their school only to have them enroll at and attend another. Private colleges have a constant battle to fill seats every year.
The second tier private colleges are even more challenged, because they must compete with the low cost of public universities and the popularity of the elite private (Ivy League) schools. As a result, your student has a higher probability of receiving institutional aid from private colleges with a low enrollment yield percentage.
7. Apply to 6-8 Colleges
Your student should apply to a minimum of 6-8 colleges. At least four colleges should represent private schools that compete with the student's primary college choice. Applying to several colleges gives your student the opportunity to receive institutional aid from one college and use that award to ask for a similar, or better, award from a college the student would prefer to attend.
Private colleges compete with each other for the same students and are more likely to give significant institutional aid if they know the student is also applying to a competitive school.
Tamarind Financial Planning is here for you, with individual financial planning strategies and personal investment management techniques to help you set, meet, and exceed your financial – and life – goals.