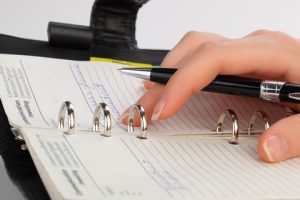 Maybe it's time to learn a new language
Just 130 years ago, one in five white American adults was considered illiterate. And only 20 percent of adult African Americans could read and write. Today, nearly everyone in America is literate. What if our financial literacy could make a similar leap?
Helping students achieve reading fluency turns out to be easier than educating people about investments and money management. But being able to make sound financial decisions is a skill as crucial as being able to read and write.
What is financial literacy? The Institute for Financial Literacy® says all adults who receive financial literacy education should be able to manage of the basics of their personal finances. Those fundamentals include knowing how to handle debt and credit, how to manage risk and how to invest and plan for retirement.
I'd add that financial literacy doesn't mean you're equipped to become a Wall Street bond trader or can outsmart the stock market. Rather, financial literacy means you take responsibility for your financial past, present and future. You feel comfortable making decisions about your earnings and savings. You have taken the time to create a realistic picture of your finances, and when you need advice and support, you seek it out.
Our schools do a great job teaching reading and writing. But when it comes to financial literacy, unfortunately, most of us are on our own. I regularly see smart, competent people who suddenly realize—usually, it's when a life transition or financial challenge arises—how much they don't know about money management.
If you're waiting for an opportune moment to take that first step or next step in managing your money, how about the week of Oct. 7-13? That's Financial Planning Week, and it's a great time to create a personal financial plan.
In connection with this effort, I'll be volunteering on Oct. 19 at UC Hastings for San Francisco Financial Planning Day. If you or someone you know would benefit from personalized, practical tools and techniques, please stop by for free, no-pressure advice and support.