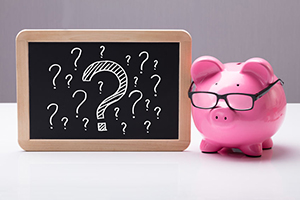 You've spent years dutifully contributing to a college savings account for your children or grandchildren. Soon it will at last be time to switch from saving to spending.
You've done your best to fully fund the cost of four years of college. But there are so many variables and even more that will continue to affect your estimates. These unknowns include scholarships, whether you're paying in-state or out-of-state tuition, the return rate of your investments and whether your teen will need more than four years to complete her degree.
Chances are, you'll come up short. Stockpiling a six-figure college fund is a challenge, especially in the costly Bay Area. So how do you make sure there's enough money to cover as much of the bill as possible?
The most helpful thing you and your partner/spouse can do is open up to your high school student. Show her how much money is in her college nest egg and share the amount you can contribute during her college years. If she has her heart set on schools that cost far more than that amount, she'll have to cover the difference.
With some creativity, she can attend the school of her choice and graduate with less or no debt. One option is to enroll in a "middle college" program, an alternative to high school that allows students to complete as much as two years of college education at their local community college campus by the time they graduate from high school. Students can then apply to colleges for admission as a junior, which would require just two years of university tuition.
Motivated high school students can also earn college credits by taking AP classes and the exams to reflect their mastery of subjects like calculus and macroeconomics. Or they can earn an international baccalaureate (IB) diploma, which can sometimes allow them to place out of college-level classes. High schoolers can earn college credits by taking summer classes at universities such as Cornell and Stanford. If they amass enough credits, they can enter college a semester or even a year ahead, saving their parents a proportionate amount of tuition. (Every bit helps when you consider that Stanford's 2019-2020 tuition is $17,619 – per quarter.)
To make sure you leave no financial stone unturned, consider meeting with a specialized college financial advisor such as College Funding Services. Or consult your financial planner to confirm your assumptions and your numbers are in order.
Remember that where your student attends college is no reflection on the quality of your parenting (or grandparenting) or the brilliance of your child. It isn't a referendum on how successful or happy she'll be in the next 65 years of her life, either. As New York Times columnist Frank Bruni's book puts it, Where You Go is Not Who You'll Be.
Image copyright 123rf.com | andreypopov